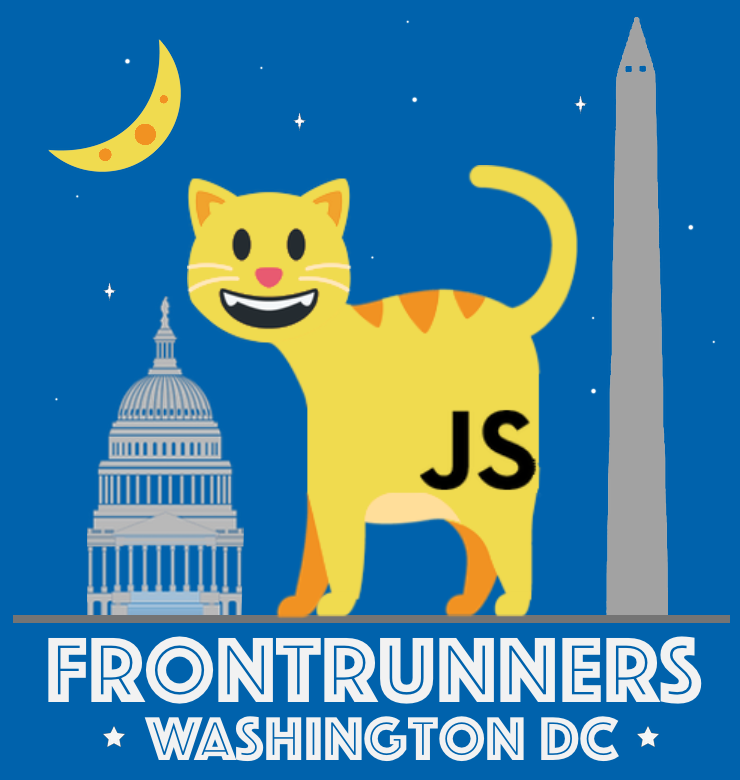 March 8, 2024
Frontrunners is a JavaScript and web developers conference held annually in the Washington, DC area. We feature a full day of interesting presentations from excellent speakers on a variety of topics of interest to web developers.
Come discover how the best minds use the latest technologies to build solutions for the web. Network with other DC area web developers, and discuss the newest emerging trends and techniques.
Tickets!
We are very happy to announce that tickets to Frontrunners 2024 are available now.
This year, we added Community Tickets. For each one sold, Frontrunners will also award a free ticket to one of our diversity scholarship applicants, available to members of communities typically underrepresented in tech. We will post an application form in January. Please consider purchasing one of those, instead of our normal ticket, and help us expand the tech community.
Speakers
Our CFP is closed and speaker selection is underway. Check back soon. We will begin posting speakers as they are notified and confirmed.