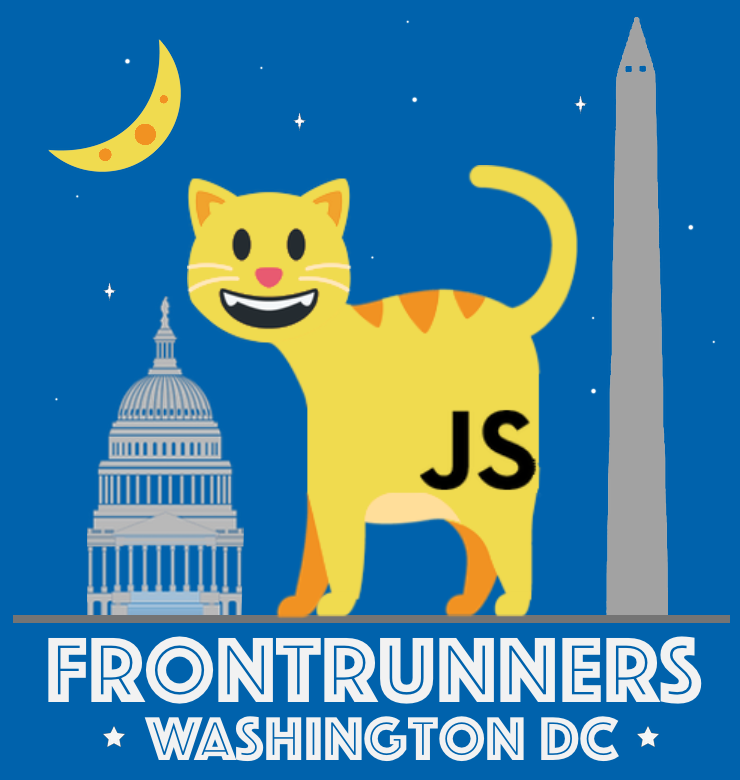 March 8, 2024
Frontrunners is a JavaScript and web developers conference held annually in the Washington, DC area. We feature a full day of interesting presentations from excellent speakers on a variety of topics of interest to web developers.
Come discover how the best minds use the latest technologies to build solutions for the web. Network with other DC area web developers, and discuss the newest emerging trends and techniques.
We Want to Hear Your Talk!
Our CFP is open! We expect over 200 developers to attend Frontrunners. This is a great opportunity to reach a large and influential audience of DC web developers, and have a great time, too!
Tickets!
We are very happy to announce that tickets to Frontrunners 2024 are available now.
Thank You for Frontrunners 2023!
Thank you to all of our speakers, attendees, volunteers and sponsors. It was great getting Frontrunners up and running again.
Until next time, you can relive Frontrunners by watching our videos! See you next year.